---
Wearable Reasoner:
Towards Enhanced Human Rationality
---
A wearable system capable of analyzing if an argument is stated with supporting reasons or not to prompt people to question and reflect on the justifications of their own beliefs and the arguments of others.
Read more.
Keywords:
Assisted Reasoning, Cognitive Enhancement, Augmented Humans, Argumentation Mining, Natural Language Processing.
Publication
:
ACM Augmented Humans 2020.
Press:
Hackster.io
Role:
Initiator and concept-creator, developer of machine learning model, conductor of experimental study, lead on write-up.
---
---
AI-Generated Characters for Supporting Personalized Learning and Wellbeing.
---
Although negative use cases of deepfakes have dominated public conversation, we explore emerging positive use cases of AI-generated characters, specifically in supporting learning and well-being, and make public an easy-to-use pipeline for teachers and healthcare workers to use.
Read more.
Keywords
:
Generative AI, Learning, Well-being, Deepfakes.
Publication:
Nature: Machine Intelligence 2021.
Press:
"Characters for good, created by artificial intelligence", MIT News.
"Media Lab Open-sources AI-generated characters library", Analytics India Magazine.
Repository:
GitHub / Google Colab
Role:
Co-initiator, implemented machine learning models in python and made accessible through colab, collaborated in the write-up, and am maintaining GitHub repository.
---
---
Machinoia: Machine of Multiple Me

---
A symbiotic augmentation that extends the user with two additional heads each of which is unique variations of the user's identity. We used a generative adversarial network to synthesize life-like human faces and controlled them through artificial attitude models extracted from social media data of the wearer, bringing to life past and future versions of themselves.
Read more.
Awards:
Directors Art Grant, Council for the Arts at Massachusetts Institute of Technology
Keywords
:
Human-Machine Integration, Multiple Mind Systems, Wearable Technology, Human Enhancement, Philosophy of Mind.
Publication:
ACM CHI 2021.
Press:
IT Media Japan.
Role:
Implemented time-series statistical models for predicting past and future attitudes from social media data. Conceptual development and co-first author.
---
On Eliciting a Sense of Self when Integrating with Computers
---
To assist designers in creating feelings of "I did that (with my body)" when designing integration systems, we highlight different experiential aspects of selfhood such as a sense of self, and draw metrics from phenomenology and cognitive science with which designers can use to systematically create and evaluate such structures, helping to enhance human's capabilities and avoid self-dissociation.
Read more.
Keywords:
Human-Computer Integration, Experiential Integration, Phenomenology, Cognitive Science, Sense of Ownership, Sense of Agency.

Publication:
ACM Augmented Humans 2022 (Under Review).
Role:
Initiator and first author.
---
Towards a Congruent Hybrid Reality without Experiential Artifacts
---
When transitioning from a virtual world to the real, users often report experiential structures to linger on, as sort-of after images (almost hallucination-like), causing disruptions in their daily life. In this work, we define these as
experiential artifacts
and present preliminary results from an informal survey conducted online with 76 VR users to highlight different types of artifacts and their durations. We propose Situated VR, which blends the real and virtual in novel ways, as a method that can potentially help reduce the artifacts and simultaneously increase the user's sense of presence.
Read more.
Keywords:
Virtual Reality, Metaverse / Hybrid Reality, Experiential Integration, Phenomenology, Cognitive Science, Experiential Disorders.

Publication:
IEEE Computer Graphics and Applications 2022 (To-be published).
---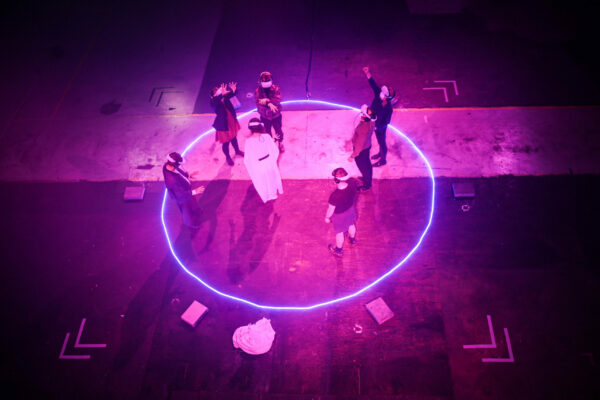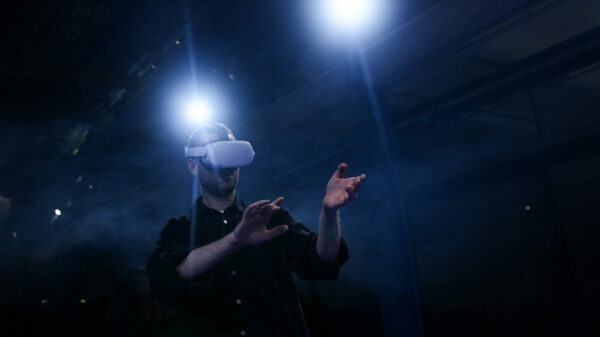 ---
Artificial Awakening

---
As a Seeker, you will enter a ceremonial ground to encounter the AI-driven reality that is in an exponential process of spiritual awakening. With VR you proceed to this ceremonial space, where mystical experiences oscillate between the physical and the virtual. Slowly the boundaries of your reality evaporate and new dimensions of yourself will be revealed. The performance is co-written and co-generated with generative AI.
Read more.
Awards:
Selected for IDFA Film Festival Immersive Non-Fiction
Keywords
:
New Media Art, Generative AI, Virtual Reality, Human Computer Integration.
Role:
AI & XR artist. Implementing generative models into the performance and generating content for XR experience and concept-art.
---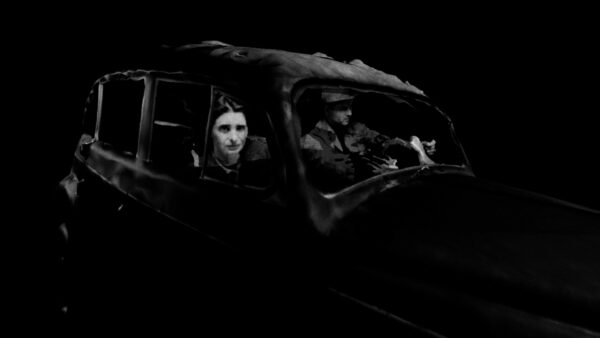 ---
End of Night

---
"End of Night" is a cinematic VR experience about the tormenting memories of one man's escape from Denmark to Sweden during WWII. The story is told through an artistic mix of advanced technologies such as photogrammetry and volumetric video, blended together into a collage-like 3D universe. Although realistic in its depiction of war-torn Copenhagen, and based on real accounts, the fictional experience unfolds like dimly recalled fragments of a painful memory.
Read more.
Awards:
Winner of Best Immersive Story at The Venice Biennale
Role:
Technical Artist, Previz, Press VR-Environment designer.
Keywords
:
New Media Art, Generative AI, Virtual Reality, Human Computer Integration.
---
---
SeeLikeMe

---
Patients with schizophrenia struggle to communicate or even recognize their symptoms. Collaborating with leading researchers, "See Like Me" is a diagnostics tool that mimic patient's anomalous experience using virtual reality to improve patient-doctor communication of symptoms for early-on identification and accurate treatment.
Read more.
Keywords
:
Schizophrenia, Therapy, Phenomenology, Consciousness, Self-disorders, Virtual Reality.
---